Join the customization madness!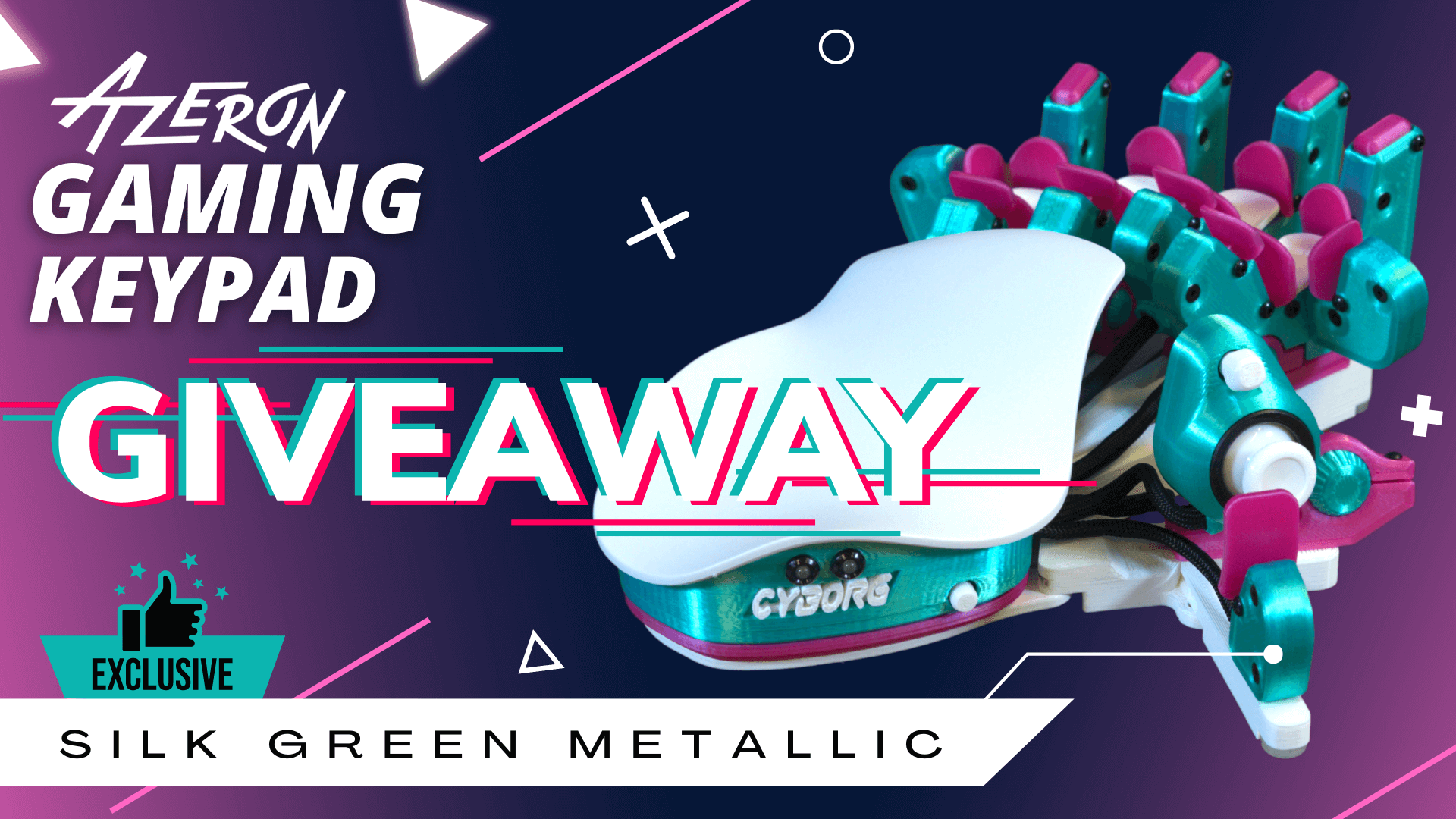 Thanks to your undivided support, our awesome Azeron community has spread to more than 100 countries worldwide! To celebrate this feat we'd like to continue a cool tradition!
Every day here at Azeron we build many keypads of incredible colour variations, so we decided to make them accessible to even more people worldwide! Starting with January 2023 we'll give away one themed custom frame Azeron keypad every month! Almost for free!
Why "almost"?
Because we want you to subscribe to our email newsletter. Provide your email address in the form above and receive occasional emails from us - mostly relevant stuff you wouldn't want to miss (we don't like those spammy marketing emails either). That's all you need to do for a chance to win a themed custom frame Azeron keypad!
Rules:
Giveaway is powered worldwide by Azeron SIA;
The first month of the giveaway is January, 2023;
You must be at least 18 years old to participate;
You must be from where we can ship to (check our Shipping Policy);
You must be subscribed to our email newsletter and be reachable at this e-mail address;
You will need to provide your full name, address and phone number for shipping purposes, if you are the winner;
Participants from international sanction and fraud listings active in the European Union are not allowed to participate;
Only Azeron keypads can be won, cash prizes are not possible;
We will cover all shipping costs; customs and duty fees for the winner;
We reserve the right to cancel this giveaway at any time for any reason;
You can enter again each month to have a chance at winning every month!
The winner will be chosen with the help of random.org. They have robots that can do true randomness.
You can participate only once each month;
Use of public email and throwaway email services, like mailinator, is forbidden;
We've always been loyal to our incredible community. We promise that all your data will be stored safely and will only be used for Azeron SIA marketing purposes. We don't sell your data. Not even for a lot of money.

The less interesting stuff:
You can unsubscribe anytime by clicking the unsubscribe link at the bottom of an email you received from the subscription.
The Winner of each month will be announced, and contacted personally via email. Don't worry, we won't announce your full email address. That would be weird.
If the contest winner isn't reachable or doesn't respond by email within 48 hours of us contacting them, we'll choose another winner.
The design of the giveaway contest will be announced every month within 5 days after the contest goes live.
We use Mailchimp as our marketing platform. By participating in the giveaway, you acknowledge that your information will be transferred to Mailchimp for processing. Learn more about Mailchimp's privacy practices.
Good luck, community!
Team Azeron